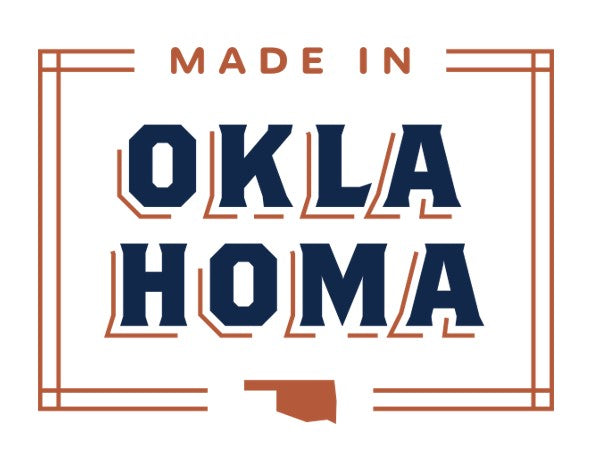 ProSeed Sunflower Seed Cup is proudly Made in Oklahoma
Oklahoma Plastic Enterprise LLC is the manufacturer of ProSeed Cup located in Sapulpa, OK.
🌻About ProSeed Snack Cups🌻
The ProSeed® Sunflower Seed Cup was invented by a 11-year old Oklahoma boy who envisioned the idea after his mother rolled his fingers up in a car window. While traveling home from chess camp one summer day in 2015, they were enjoying sunflower seeds and both were tossing the shells out of the cracked windows. When she finished, she accidentally rolled up the passenger side window instead of her own.
Once his fingers stopped hurting, he had an idea.
The ProSeed® Sunflower Seed Cup Journey
The First Handmade Prototype

2015

After having his fingers smashed, he created the first prototype using a plastic cup, a paper towel roll, aluminum foil, and a little Duct Tape. Starting that day,

we have worked towards

Making the ProSeed Cup Come to Life.

🌻

Photos are Not to Scale

The First Plastic Prototype

2017

This is a photo of the first plastic prototype. A freelancer worked with me on design changes that incorporated the two caps on the lid and the ability to drop the empty shells into a trash can from the bottom of the cup. He produced five cups using his 3D printer. These became the first usable prototypes. His cups were used in our vehicles for more than four years, until we retired them and now use the

ProSeed Cup that You Can Buy Today.

The ProSeed® Cup

2022

Six years later we could finally introduce the ProSeed Cup to you. A lot of hard work, a huge learning experience, a few hurdles to clear and finally a success…

His Vision has Become a Reality.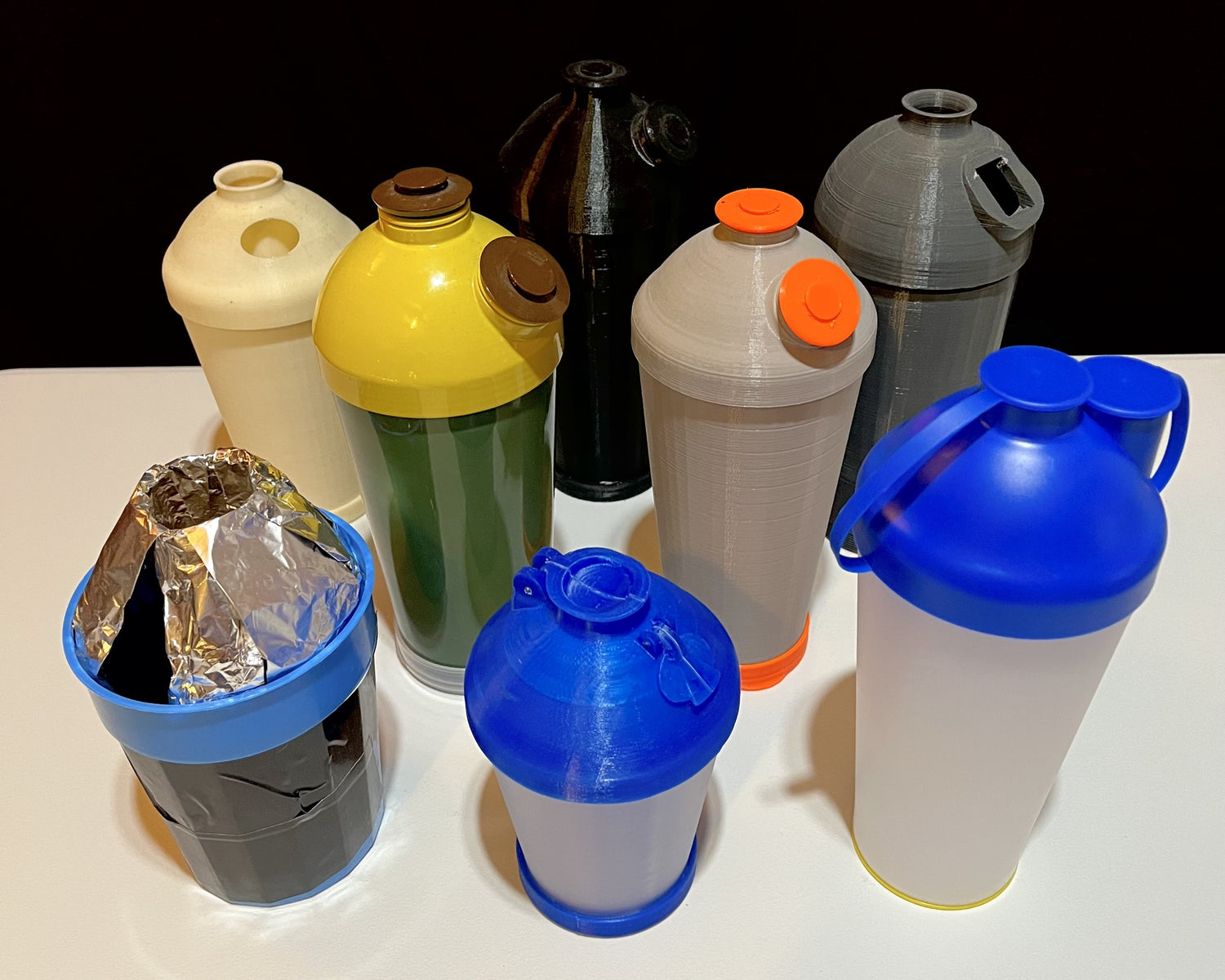 See How the ProSeed Changed
In the first six years, the ProSeed has been changed and tweaked many times. Almost too many to count. You can see how each prototype changed, mostly lid openings and the bottom plug.
🌻The front row shows the three most significant prototypes at 2015, 2017 and 2022.
Finally, the ProSeed® Cup is the perfect accessory for those who like to spit their sunflower seeds. With its unique design, you can easily fill the cup with your favorite seeds and enjoy them in a neat and tidy manner. Plus, the easy-to-use disposal system makes it easy to clean up after you're done snacking. So, if you're looking for a great snack storage container or travel snack cup,
the ProSeed® Cup is the perfect choice for you!